I'm so excited to be hosting an official excerpt and my review of my dear friend Amanda Heger's gorgeous debut, WITHOUT BORDERS – out TODAY from Diversion Books! Come for the fuzzy uterus and dick jokes, stay for the hot Nicaraguan doctor!
Blurb
For Annie London, a month in a Central American rainforest means handing out mosquito nets, giving medical aid, and teaching children about the birds and the bees. With any luck, it will also land her application in the "accepted" pile at a top tier medical school. But as soon as she steps off the plane, Annie realizes her bug spray, feeble Spanish, and medical supplies won't help her deal with her new feelings for Felipe—her best friend's older brother, who's much hotter than she remembers, and who also happens to be the doctor in charge of the trip.
Gawking "volun-tourists" may keep his family's medical clinic afloat, but Dr. Felipe Gutierrez doesn't have to like them. Or the way they make snap judgments about his practice and the people he cares for. But when his old crush, Annie, shows up to volunteer, her killer curves and kind smile fan the embers of a flame Felipe didn't realize he'd been carrying. A flame that makes him question all his preconceived notions.
As ideas and cultures clash, Annie and Felipe must decide how far outside their comfort zones they are willing to go—both for their work and for one another.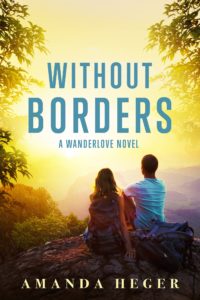 Official Excerpt:
The girl strained and cried out, and it took everything Annie had to keep her upright. Felipe and the midwife swapped positions with every contraction, taking turns at easing the infant into the world. But with every push, Felipe's face darkened and the midwife's voice grew shriller as she half cried, half encouraged her daughter.
               Annie had no idea how long it had been since they'd arrived in this dim hut, but every second that passed with those arms and legs dangling outside the womb made her heart ache.
               In a rare moment between contractions, Felipe and the midwife began arguing. They pointed and stomped and shook their hands as the words flew between them.
               Angela sagged in Annie's arms, pale and sweaty.
               "What's going on?" Annie asked.
               For a moment, the arguing stopped and they both stared silently at Annie.
               The girl's mother pointed and nodded at her, shrieking in Spanish, but Annie didn't understand a word of it.
               Felipe held up a hand. "We are having some trouble delivering the baby's head."
               The midwife yelled and pointed again, and before Annie could ask what she was saying, the woman stood and nudged her out of the way with her rotund mid-section. She looped her arms through Angela's and took the girl's weight.
               Annie stumbled, her muscles too tired to change position. She squeaked to something that resembled standing, but her back refused to straighten. Felipe looked at her, eyes flashing with fear.
               "We need you to deliver the baby," he said.
Pick up a copy here!
Amazon | B & N | Google Play | iTunes | Kobo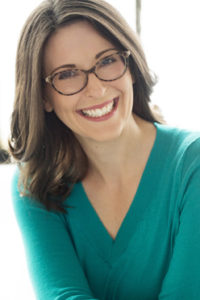 Amanda Heger is a writer, attorney, and bookworm. She lives in the Midwest with three unruly rescue dogs and a husband who encourages her delusions of grandeur.
Her debut romance, Without Borders, is forthcoming from Diversion Books. The story was inspired by the summer Amanda spent in rural Nicaragua, eating gallo pinto, speaking mangled Spanish, and showing high school students how to slide condoms onto over-sized plantains.
Her stories are represented by Jessica Watterson of the Dijkstra Literary Agency.
Find Amanda here: Website | Facebook | Twitter | GoodReads 


My Review!
What do you get when you mix a lush rainforest setting, a hot Nicaraguan doctor, plenty of awkward situations, and throw in a few dick jokes? This amazing debut romance by Amanda Heger.
Annie London's plans for spending a month traveling through Nicaragua in a medical brigade included seeing her best friend Marisol, improving her medical knowledge, and getting a stellar recommendation letter for med school; however, she never planned on falling for Marisol's brother, the head doctor responsible for everyone.
Dr. Felipe Gutierrez only tolerates obnoxious American tourists in order to secure donations for his family's medical practice. When he learns his sister's best friend will be one of them, he's conflicted; while he assumes Annie will be just as annoying as the other American tourists, he hasn't been able to shake the crush he's had on her since he was a teenager.
Along with prankster dentist Juan and reality TV star Phillip, the group sets off into the rainforest, traveling from town to town to bring medical care to local villages. Annie finds herself in over her head with the task of teaching sex ed (armed with a fuzzy stuffed uterus, some condoms, and a banana) while she deals with her growing crush on Felipe. But Felipe and Annie realize their new found relationship has a time line – when the month is up, Annie is set to return to America, and Felipe must continue his work in Nicaragua.
This was such a fun and heartfelt story. I really identified with Annie, and I loved watching her learn about Nicaragua with an open mind while still struggling to adapt to the drastically different culture. I enjoyed her personal triumphs throughout the story as well, when she is pushed out of her comfort zone – for example, during one scene when she is forced to deliver an emergency baby. And the fact that the whole story takes place camping in Nicaragua was awesome – it's not a setting I'd read before, and I felt like I was there!
There were a lot of hilarious moments and one-liners – and times when I felt so embarrassed for Annie I didn't know whether to burst out laughing or hide my face. Like when a boy gets up in the middle of her sex ed lecture and starts pretending to hump her with the banana!
Felipe was adorable, and I loved how sweet he was. For a chunk I was so upset wondering how this could possibly end happily, because I was so invested in the characters.
I actually really liked Phillip, and hope he ends up with Marisol in the next book (I'm also happy Marisol gets her own story, she was awesome!). I'll definitely be reading the next two books in the series!
Enter to win a signed paperback of WITHOUT BORDERS here! 
Don't miss WITHOUT BORDERS, available now!!